Smart Lighting Solution is commonly used for both indoor and outdoor lighting in commercial, industrial, and residential areas.
"Smart Lighting Solution used to provide the right amount of light where and when it is needed."
Why Smart Lighting Solution Needed?
Why? This is the common question that comes in mind when we talk about smart solutions.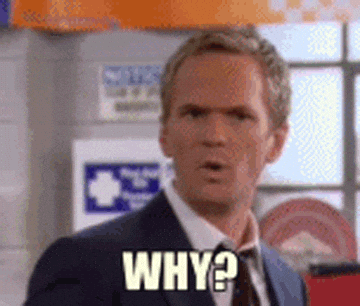 And the answer is,
SMART LIGHTING is a way to reduce human intervention and power consumption. And creating an energy-efficient ecosystem.
Smart Lighting Categories
Indoor Lighting
Outdoor Lighting
Indoor Lighting
Indoor Smart Lighting is a smart way to light up your house. Smart LED bulbs are fitted with software that connects to an app, smart home assistant, or other smart devices to automate or monitor your lights remotely, removing the need for traditional wall switches.
Benefits of Smart Indoor Lighting
Lower energy use. Smart lights use CFL or LED bulbs instead of incandescent bulbs and can reduce the amount of electricity needed to light a room. A smart bulb uses 70 to 90 percent less energy than a traditional bulb.
Longer life span. The average incandescent bulb has a lifespan of 750 to 2,000 hours. In contrast, the LED smart lights can work continuously for 35,000 to 50,000 hours, causing your lights to last longer.
Increased security. Many of the best smart-lighting options include motion-detection features, so bulbs turn on or off depending on whether someone is in the room. This feature can be programmed to send alerts to mobile devices when unexpected motion is detected, both inside or outdoors.
Easy-to-use light customization. Whether your property is a business or a private residence, you probably use certain lights at set times. Smart bulbs can be preset to turn on when you come home from work, dim toward the end of the night or turn off at specified times.
Fun settings and uses! Smart lights are as fun as they are functional. Many can be set to change color or alter a room's mood with settings ranging from bright and efficient to relaxing and romantic.
Example of Smart Indoor Lighting
Smart Light Bulbs is the best example of Smart Indoor Lighting solution.
What are smart light bulbs?
Smart light bulbs are long-lasting LED light bulbs that can be controlled and customized remotely through voice-controlled or smart technology. Smart lighting is often connected to Alexa, Google Assistant, or another smart-home assistant, and it can even be controlled using smart-home routines.
How do smart light bulbs work?
Smart light bulbs work in one of two ways:
1. Connecting to the internet through Wi-Fi
2. Networking with another Bluetooth-enabled device.
Outdoor Lighting
Outdoor Smart Lighting Solution using the Internet of Things ( IoT) to make the lighting system an integral part of the city's digital ecosystem. Proactive maintenance of damaged or faulty luminaires ensuring that the surrounding areas are always well-lit.
Intelligent street lighting refers to public street lighting that adapts to movement by pedestrians, cyclists, and cars. Intelligent street lighting, also referred to as adaptive street lighting, dims when no activity is detected but brightens when movement is detected.
Benefits of Smart Outdoor Lighting
1. Power monitoring
Smart Outdoor Lighting Solution provides you the power monitoring data like the current (i), voltage (V), power factor (PF), and power consumption (kWh), which helps to understand the actual power consumption.
2. Preventive maintenance:-
This is the main Benefit of Intelligent street lighting solutions, which share their data with the server and process and generate preventive maintenance alert or notification. For example, LED life is based on its burning hours.
3. Remote Access
Every Smart System has an easy way of accessibility, which makes it smart. Such systems have a User Interface(UI), which makes it easy to use. and provides a way to control the street lights from anywhere.
Smart Street Lighting UI, should have these options.
Report Option
where the user can generate the report according to the date and time.
Charts
Graphical representation of data, like Power Consumption(kWh) , Voltage(V) etc.
Controller
Controller section for turning ON, Off the light, and Diming the light. (ON|OFF|Dim)
4. Fault Finding
Fault finding is a smart way to identify the damaged or faulty luminaires (Street Light), these kinds of systems provide the exact data about the luminaries which are behaving abnormally or offline(out of network ) and they who are not responding on the command.
These system provide the Location of luminaires (Street Light) or latitude and longitude, which can be displayed in Google Map.
5. Scheduling:-
Scheduling is a way to reduce power consumption when the light is not required. Through the Scheduling option, we can schedule the On, Off, and Dim, Such an option "provides the right amount of light where and when it is needed".
6. Sensor Integration
In Smart City, the smart lighting solution gives the way to plug-in or attach the sensors in the street lights, take the data from the sensor and send it to the server.
Pollution Sensor is the best example, we can attach a pollution sensor in the street light, read the pollution level and send it to the server.
7. FOTA
Firmware Over The Air is a way to update the firmware (software) of the device (street light) without going at that place, Which reduces the human visit and efforts.
8. Real Time
Real-Time Data gives you the wings to get the status and alerts instantly, which helps to take necessary action on the Alerts.

Conclusion
The Smart Lighting System is a part of Smart City which is playing a big role in this IoT. I hope, this article helps you to understand, how IoT, Smart City, and Smart Lighting Solution are related to each other. And how they work together.
Thanks For Reading ..